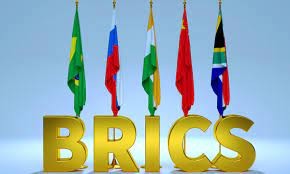 Argentina won't join BRICS says new President elect
By Rhod Mackenzie
Argentina has no plans to to take up its invitation to join BRICS on January 1, this was confirmed by Diana Mondino, a senior economic adviser to the country's president-elect, Javier Milei, in an interview with Sputnik Brazil on Monday.
The invitation to join BRICS was approved in August and extended to Argentina, Egypt, Ethiopia, Iran, Saudi Arabia, and the United Arab Emirates. The current alliance, comprising Brazil, Russia, India, China, and South Africa, remains unchanged.
"I am uncertain regarding the widespread interest in BRICS," stated Mondino, further emphasising that the advantages of Argentina joining the group are not clear. The aspirant for the position of Argentina's foreign minister also mentioned the government's intent to scrutinise whether or not joining the organisation would prove beneficial.
Milei, who triumphed over Economy Minister Sergio Massa on the presidential runoff held last Sunday, had already expressed his disagreement with joining BRICS. He has also indicated a strong unwillingness to back economic relations with China and Brazil, whilst aiming to foster economic cooperation with the US and Israel.
"I won't pursue deals with communists as they don't adhere to the fundamental values of free trade, democracy, and liberty. It's a matter of geopolitics," stated Milei in August, further noting that "certain countries don't operate on those principles."
Nevertheless, the future president committed to not intervening in businesses within Argentina that work with BRICS nations. He has also promised to "dollarize" the country's economy.
Joining the BRICS group was seen as an opportunity to create a "new scenario" for Argentina, according to outgoing President Alberto Fernandez, who accepted the invitation in August.
The South American nation is currently facing its yet another economic crisis the latest in the last three decades, with inflation rising by 60% over the past year alone. The severely devalued peso has compelled the country's government to refinance its $46 billion debt with the IMF.