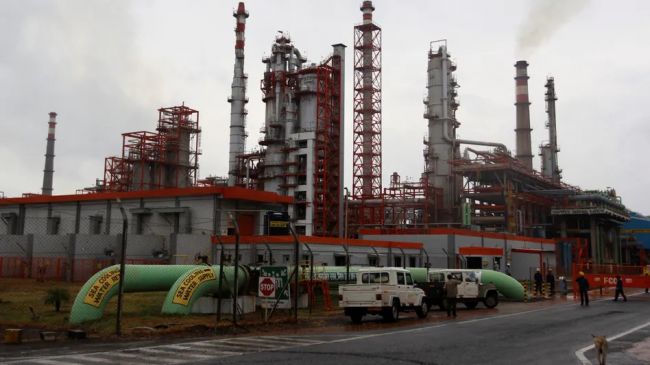 Is a major diesel crisis about to happen?
By Rhod Mackenzie
Oil futures have risen sharply recently (early on 19th September they were close to $95 a barrel in London trading), but their growth is nothing compared to that of diesel futures, which in the United States, for example, hit a new record of over $140 a barrel in mid-September. In the Old World, diesel futures rose by 60% in the first two weeks of the autumn!
Analysts say this is far from the limit. On 5th September Russia and Saudi Arabia, the unofficial leaders of the OPEC+ agreement, announced the extension of their cut in oil production until the end of the year. It should be remembered that the demand for diesel fuel always increases at the end of the year.
It should be noted that even if Russia and Saudi Arabia start to gradually increase production in the early months of 2024, oil reserves will remain at a low level for quite some time.
An unusually hot summer in the northern hemisphere forced many oil refineries to reduce production rates, which had a negative impact on oil product inventories. In addition, around the same time, refineries had to be "redirected" to produce jet fuel and gasoline, for which demand has increased significantly, explains Goldman Sachs analyst Callum Bruce.
We should not forget that the coronavirus pandemic, during which unprofitable refineries were closed, ended not so long ago. Now demand for oil products has recovered and the number of refineries has fallen significantly, which of course has had an impact on supply.
The situation is ominous, but analysts are hoping for the best. With the arrival of autumn and winter, the restrictions imposed on refinery operations by the hot summer weather will ease, which should have a positive effect on production volumes, despite the planned preventive shutdown of some plants.
On the other hand, there are problems with the supply of diesel fuel to the world market. For example, Russia, which remains the largest supplier of diesel despite Western sanctions, is about to introduce export restrictions. Another major exporter, China, recently announced the introduction of new export duties. Chinese diesel exports have been near 5-year lows for most of 2023.
As a result of reduced diesel fuel supplies, inventories in the US and Singapore are below average for this time of year. Diesel stocks in the Organisation for Economic Co-operation and Development (OECD) countries are also lower than five years ago.
Although distillate fuel stocks in the United States rose by 3.9 million barrels between 1 and 8 September, they are still 13% below the average for the last five years. Moreover, this autumn, reserves are expected to decline more than usual: in October, for example, by around 11 million barrels, while the average decline in 2018-22 was no more than 8 million barrels.
Of course, problems with the supply of diesel fuel will have an immediate impact on the economy, which, without exaggeration, can be said to run on diesel. Any increase in the price of diesel will immediately lead to an increase in the price of all, or almost all, products and goods through higher transport costs.
American economists are warning that the diesel crisis could plunge the world's largest economy into recession, just as the Americans were breathing a sigh of relief after declaring that the threat of recession had passed. Of course, Washington is well aware of the consequences of rising diesel and gasoline prices and is closely monitoring the situation on the markets.
It is also worth remembering the interdependence between gasoline and diesel: a diesel crisis can force refineries to switch to increased diesel production at the expense of gasoline, which of course can easily provoke a gasoline crisis.
As far as forecasts are concerned, the situation could well get worse, as the seasonal demand for diesel fuel is still far from its peak. In addition, diesel consumption could rise by 100,000 barrels per day this year, according to a monthly report by the International Energy Agency (IEA) published last week. Growth in petrol consumption is expected to be even higher - by almost half a million barrels a day, and for jet fuel and kerosene by more than 1 million.
"It all comes down to supply," explains Eugene Lindell, the head of petroleum products at consultancy FGE. "European refiners have not been able to build up reserves over the summer because unplanned outages have meant that storage facilities are now half empty ahead of winter."